Jessica Finch
is one of Judy Moody's classmates. She is sometimes Judy's enemy. She is a fan of pigs.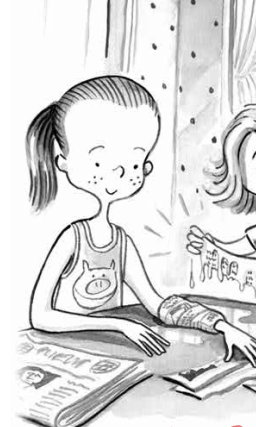 She also has a mental friend who's name is Frank Pearl and another one named Jessica FInch
PeeGee WeeGee - Jessica's pot-bellied pig that she got for her birthday in Judy Moody and the Bad Luck Charm
The Spice Girls - Coco, Nutmeg, Jasmine and Cindy who belong to Jessica's guinea pig, Chester.